Iran Golden Triangle Tour
Overview:
Eventually holiday is coming. What is your plan? There is an exclusive suggestion for people who escapes from bustling cite. Iran Tour Company recommends you a unique tour. By attending to this tour, you are going to visit cultural and historical Bermuda in Iran. Your travel sets out from Isfahan where you can see half of the world and its turquoise domes. You will enjoy of adventure at Varzaneh and celebrate chrisms afterward. Then you will experience walking in narrow allies in the golden wind tower city, Yazd. At last, you will visit pearl of Iran, Shiraz. Altogether, this tour takes 7 days but there is a point, Santa Claus gives you additional day for adventure at Varzaneh as a gift.
Note of Tour
| | |
| --- | --- |
| (Group Size) Min: | 2 Person |
| (Group Size) Max: | 10 Person |
| Arrival: | Isfahan |
| Departure: | Shiraz |
| Duration: | 8 Days |
Isfahan
-the second largest square in the world, Nagsh e-Jahan Square
– Jame Abbasi mosque
– Royal Sheikh Lotfollah mosque
-Jolfa Zone and its cobbled streets
– Charming Vank cathedral
– Traditional and alive Bazaar
-breath taking Chehelsotoun
– Humble Jame Attiq mosque
– Picturesque Bridges
Varzaneh
-strolling at desert (glider, zip lining…)
-celebrating chrisms night at the heart of desert
Yazd
– Visiting silk weaving workshop
– Unique and beautiful Friday mosque
-Zoroastrian temple, Great place to learn more about this old religion
– Tower of silence, the gate of resurrection
Shiraz
– Majestic Pasargadae, Cyrus capital
– Naqsh e-Rostam rock reliefs
-Naqsh e-Rajab rock reliefs
-Persepolis, the glory of Persian Empire
Day 1: Isfahan
You will arrive to Shahid Beheshti international airport, and received and greeted by Iran Tour Company. Then you are transferred to your hotel and take rest.

Day 2: Isfahan
Naqsh Jahan is the biggest square in Iran and it remains from Safavid period. Several shops and highlighted attractions such as Shah Jame Mosque with its turquoise minarets and dome, royal Sheikh Lotfollah Mosque, Aali Qapu Palace with its unique and picturesque view of Naqsh e-Jahan Square from the top, and the traditional Qeysarieh Bazaar surround it. After strolling and visiting wonderful square and its remarkable attractions, it is time to drink Iranian tea and take rest. Now Shah Abbas invites you to visit Chehelsotoun Palace, it is close to square you can go there on your foot. You will stay in Esfahan overnight.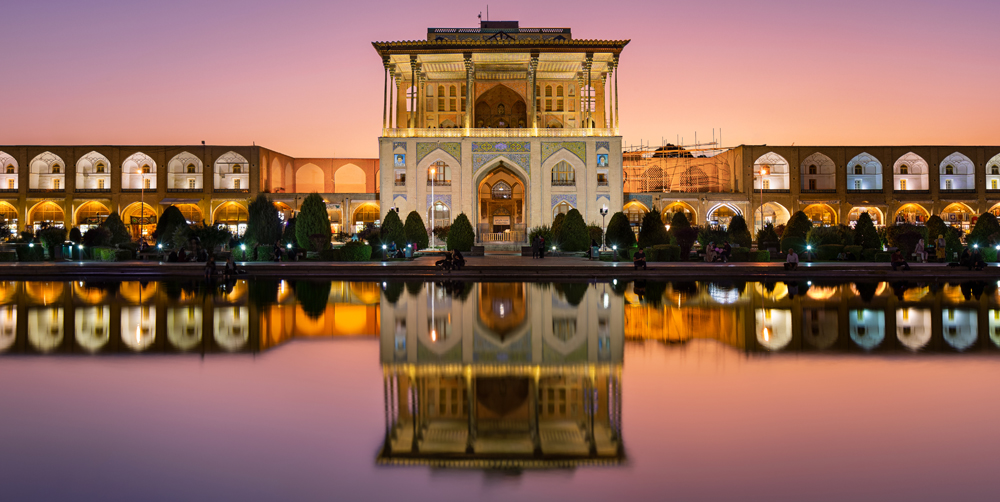 Day 3: Isfahan
After eating mouthwatering breakfast in the hotel, you are going to visit delightful and magnificent Atigh Mosque, which is considered a museum of a thousand years of Persian Islamic architecture and calligraphy, it is truly one of the world's greatest mosques. Then you are taking to a walk in cobbled streets of Jolfa, Armenian district and capture the allures of Vank Cathedral with the breathtaking frescoes on its wall and dome. In the afternoon, take a walking or bike riding tour on the Zayanderood river side packed with parks. On your way, catch a glance of Khajoo Bridge, the royal one, and Si-o-se Pol Bridge, the longest.  At last Shahrestan Bridge, the oldest of all. After long day you will transfer to your hotel for taking rest.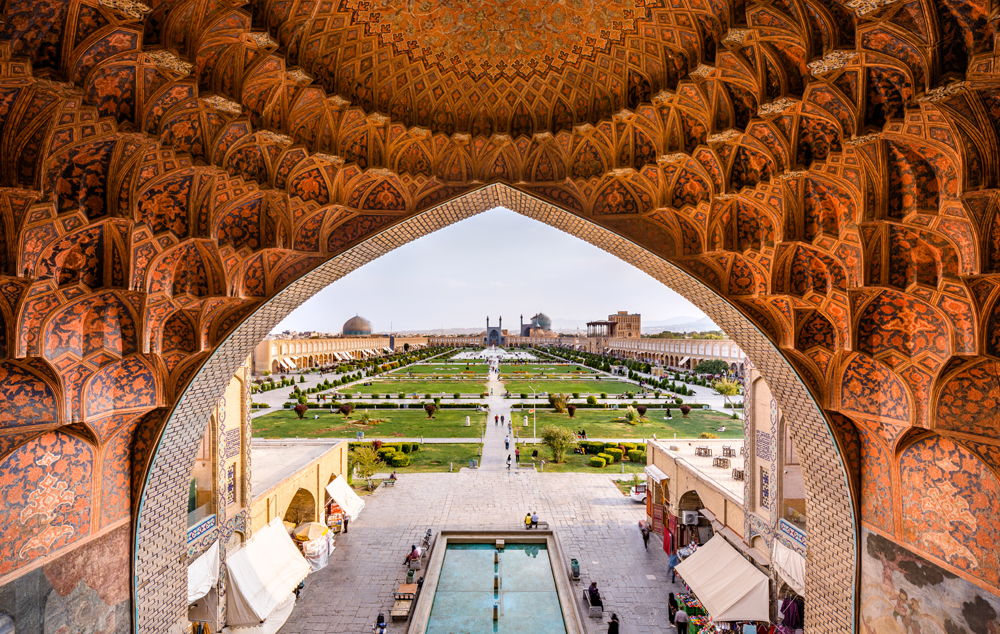 Day 4: Isfahan -Varzaneh Desert
Early in the morning, after eating your breakfast in the hotel, your tour guide will meet you at the hotel and will accompany you to the desert. On desert, you would enjoy Varzaneh's top sights and interesting things to do like camel riding, sandboarding, safari, glider, zip lining etc. in the afternoon, you will be taken at the heart of desert for celebrating chrisms and enjoying of exploring night sky.
Day 5: Yazd
Your tour sets out by Zoroastrian temple where a holy fire has been kept burning for hundreds of years. Discover the mud-brick narrow allies and old buildings staying cool with Badgir (Wind tower), the very first air conditioning systems ever. Then you will spend time in the Tower of Silence, a structure previously used for burying dead corpuses, it is located in short distance from the city. In addition you will stroll in the Friday Mosque (1324 A.D.) with its highest portal and minarets in Iran then you are strolling through the old Fahadan quarter. The last place you are going to visit is the silk weaving workshop where exquisite brocades are still made on traditional looms. Altogether you spend night in Yazd.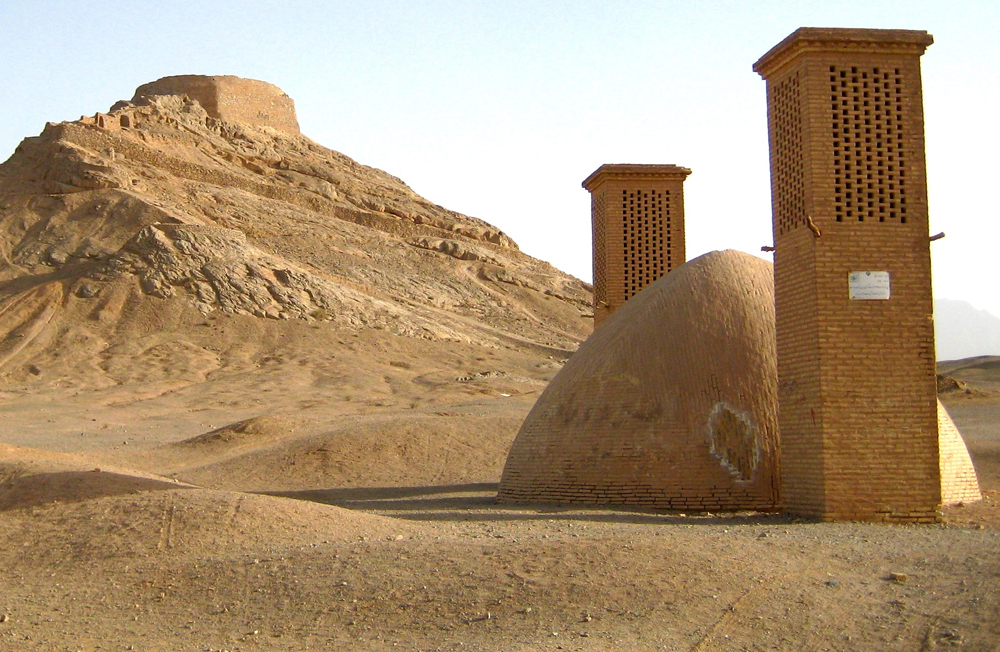 Day 6: Yazd- Shiraz
Early morning you will abandon Yazd to Shiraz. After hours drive, you are going to visit Persepolis, the capital of first empire all around the world. Near the Persepolis, you can find two famous attraction of Naqsh e- Rajab and Naqsh e- Rostam. Tread in the simple but impressive site of Pasargadae, tomb of Cyrus the Great" the Founder of the Persian Empire" and remains of his several palaces.  You stay in Shiraz overnight.
Day 7: Shiraz
First, you are going to visit the glorious Karim Khan citadel. It is constructed by Mohammad Karim Khan Zand, the great founder of the Iranian Zand dynast. The other the splendid places managed for you is Vakil complex. Uncover the city of Shiraz. Capture the colorful beauty of Nasir-ol-Molk mosque, where the rays of sunlight crossing through the windows fills the interior with kaleidoscopic colors. Get mesmerized in the tombs of widely known Persian poets, Hafez and Sa'di afterward. Overnight stay in Shiraz.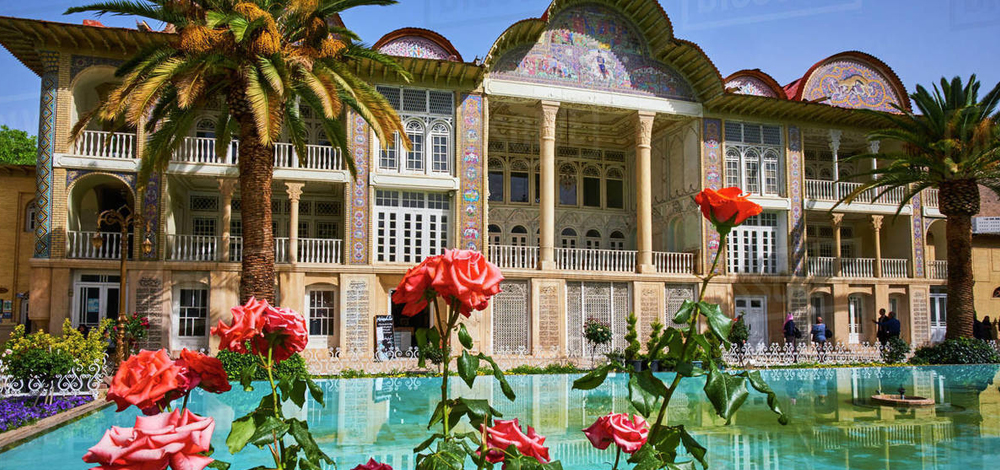 Day 8: Departure
It is your last day, you will transfer to Shiraz international airport.
Accommodation in 3* hotelsThis Item is Include

Meals: all breakfasts, all dinnersThis Item is Include

All transfers to hotelsand landmarks mentioned in the itinerary

All transports to cities mentionedin the itinerary
All entrances accordingto the itinerary

Refreshments and water for 7 daysThis Item is Include

Experienced tour guideof different languages

Visa supportThis Item is Include
International airfareThis Item is Exclude

lunchesThis Item is Exclude

Personal insuranceThis Item is Exclude

Visa stamp feeThis Item is Exclude