Overview:
If you like to visit Iran culturally, Lalehgoon Gasht Tour & Travel agency suggest you 12+1 tour. It is adequate time for visit Capital of Iran, Tehran; and enjoy from Kerman's attractions and test of its pistachios; then you are transferred to muddy walls and wind towers city, Yazd; after that Darius call you to visit its capital, shiraz; afterward you are taken to half of the world, Isfahan. For getting more information, please read itinerary. Thanks!
Note of Tour
| | |
| --- | --- |
| (Group Size) Min: | 2 Person |
| (Group Size) Max: | 10 Person |
| Arrival: | Tehran |
| Departure: | Tehran |
| Duration: | 8 Days |
Tehran
Golestan palace
Carpet museum
National museum
Jewels museum
Bazzar
Mirror Hall
Kerman
Ganj Ali khan complex
Ganj Ali khan Bathhouse
Ganj Ali khan Museum
Moshtagh Alishah tomb
Shazdeh garden
Rayn castle
Nematolah Vali's tomb
Yazd
Zoroastrian temple
Tower of Silence
Dowlat Abad Garden
Zurkhaneh & Carpet workshop
Amir Chakhmaq Square
Grand Mosque & Fahadan region
Shiraz
Pasargadae
Naqsh e- Rostam & Rajab
persepolise coplex
Nasir-ol-Molk mosque
Narenjestan e ghavam garden
Vakil & Karim Khan complex
Hafez tomb
Isfahan
Naghsh- e-Jahan square
Abbasi Jameh mosque
Sheikh Lotfollah mosque
Ali Ghapoo Palace & Qeysarieh
Chehelsotoun Palace
Vank Cathedral & Music Museum
Khajoo & Si-o-se Pol Bridge
Kashan
Fin garden
Broujerdi house
Qom
Masoome Holy shrine
Day 1: Tehran
When you are arrived to Tehran international Airport, you are received and transferred to hotel by Iran Tour Company. Marvel at the greatness and dignity of Golestan palace, a royal palace dating back to Qajar dynasty. Mark the manifestation of art and culture in the Carpet Museum of Iran, where a permanent and a temporary gallery await you. You Visit Iran National museum and its precious pieces afterward, then lose your time with busiest Bazaar in Iran and drink some Iranian tea in a peaceful traditional tea house. Now it is time to unearth the pricy collection of Jewels of Iranian in the Iran Jewels museum. Overnight stay Tehran.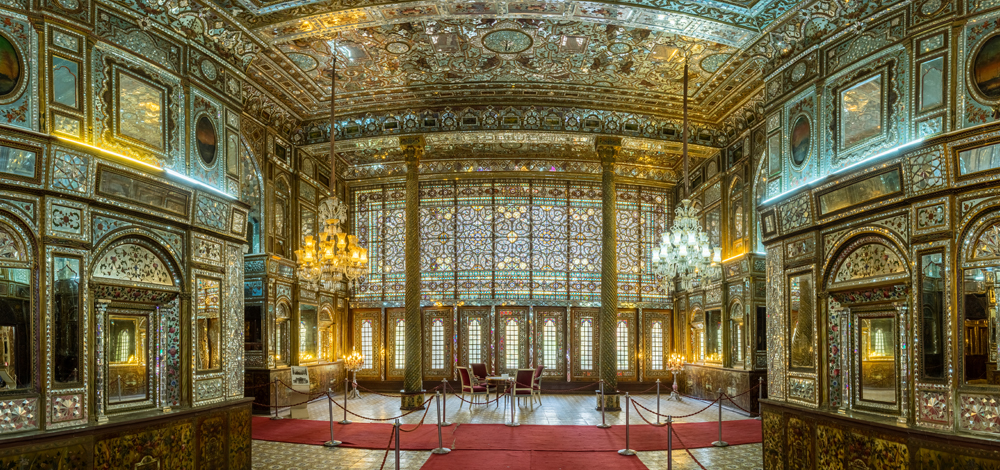 Day 2: to the Kerman
After delicious breakfast you leave Kerman to Shazdeh garden, and  praise Persian garden designers. Then you are taken to immense Rayn castle. At last you back to Kerman, on the way  you visit shah Nematolah Vali's tomb. Overnight stay in Kerman.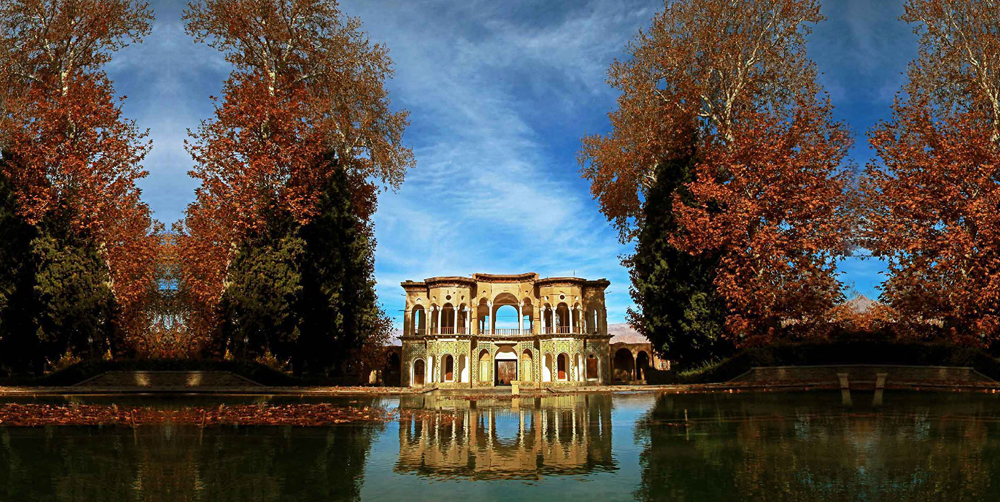 Day 4: to Yazd
Drive to the Yazd. On the way, you visit Zeinodin Karvansarai. It is one and only Caravanserai which has circle plan. Overnight stay in Yazd.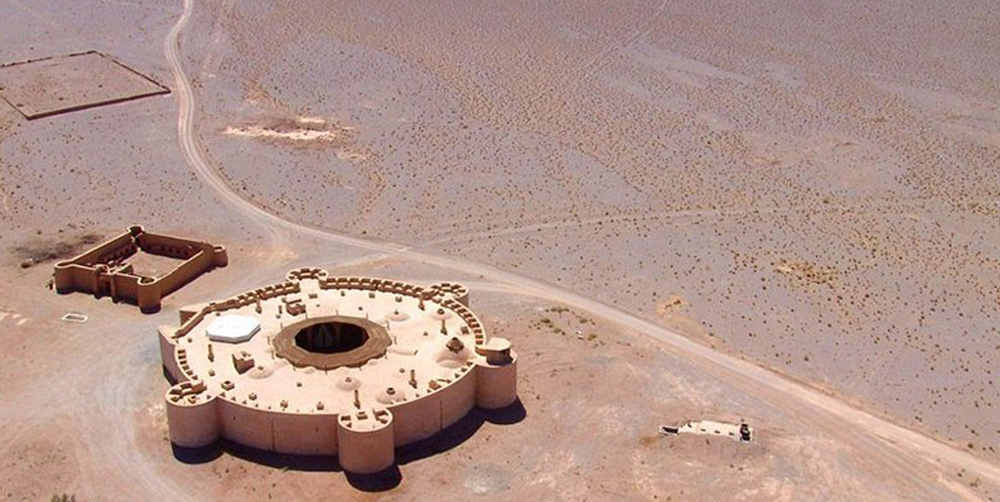 Day 5: Yazd
Your tour sets out by Zoroastrian temple where a holy fire has been kept burning for hundreds of years. Then you will spend time in the Tower of Silence, a structure previously used for burying dead corpuses, it is located in short distance. Then visiting the most famous garden, Dowlat Abad Garden . Wind catcher ( Badgir) of Dowlatabad Garden is the tallest old wind catcher of the world. In the evening going to Bazaar and Zurkhaneh ( A place that you can see  very old and traditional Iranian sport Varzeshe bastani ).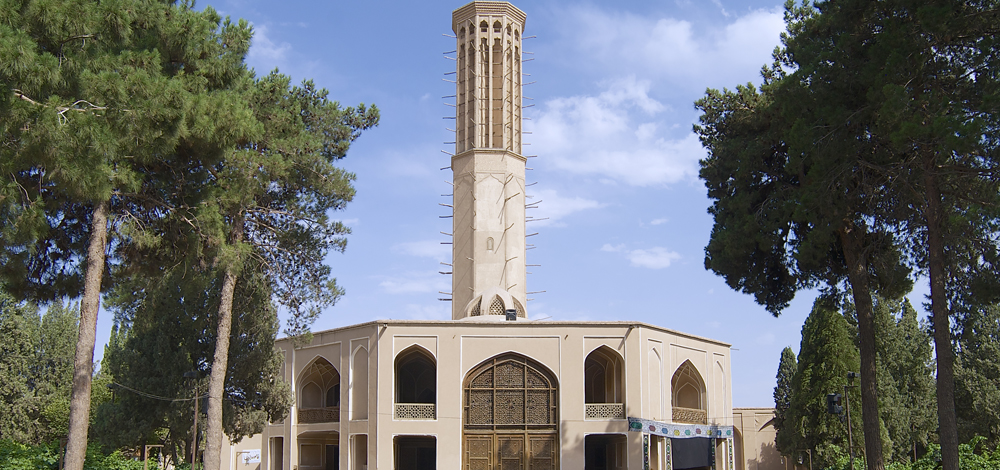 Day 6: Yazd
In the morning you are going to Visit Amir Chakhmaq Square that is one of the most significant historical and tourist complexes. Carpet workshop, water museum,in the afternoon visit the Grand Mosque and in the evening You can walk in Fahadan region.If you're a seeker of the authentic nature of desert penetrating among the mud bricks, your path will end up to the old neighborhood of Fahadan.
Day 7: To the Shiraz
Early morning you will abandon Yazd to Shiraz. After hours drive, you are going to visit Pasargadae, tomb of Cyrus the Great" the Founder of the Persian Empire" and remains of his several palace. After that you can find two famous attraction of Naghsh e- Rajab and Naghsh e- Rostam Naghshe Rostam is a magnificent complex that has saved three eras of history. Including the Elamite gods, the mausoleum of Achaemenid kings, and carvings of Sasanian kings.Then you will arrive to persepolise complex, the capital of first empire all around the world.is a huge complex including palaces, gates, kings mausoleums, reliefs, and glorious stairways constructed on the west hillside of Rahmat mountain .in the evening will arrive to shiraz.  You stay in Shiraz overnight.
Day 8: Shiraz
First, you are going to capture the colorful beauty of Nasir-ol-Molk mosque, where the rays of sunlight crossing through the windows fills the interior with kaleidoscopic colors.then you walk to Narenjestan e ghavam garden, Narenjestan or Qavam Garden of Shiraz dates back to Qajar era Due to abundance of sour orange  trees it is called Narenjestan,after walking 15 minwill arrive to  glorious Karim Khan citadel. It is constructed by Mohammad Karim Khan Zand, the great founder of the Iranian Zand dynast. The other the splendid places managed for you is Vakil complex. Uncover the city of Shiraz.  Get mesmerized in the tombs of widely known Persian poets, Hafez and   Overnight stay in Shiraz.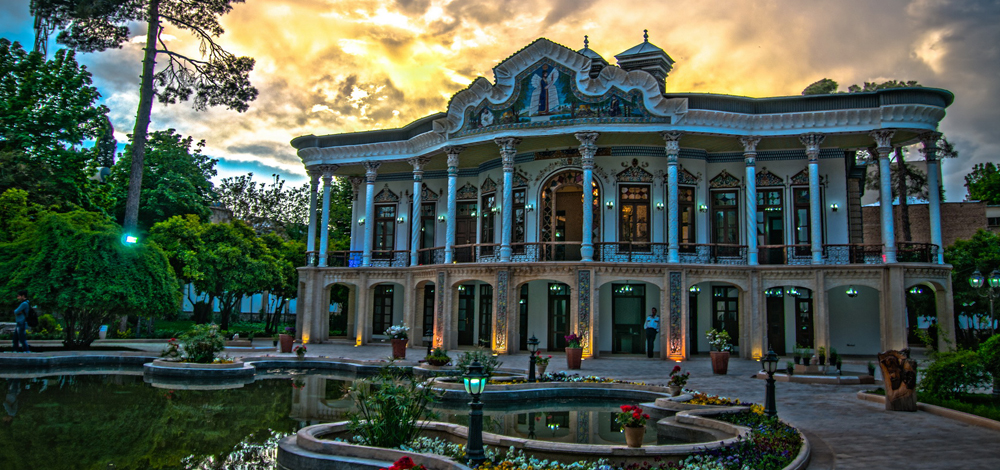 Day 9: to Isfahan
Drive to Isfahan. After check in hotel, you marvel beside Zayanderood River and  you visit royal Khajoo and longest bridge on the river, Si o Se Pol Bridge. Overnight stay in Isfahan.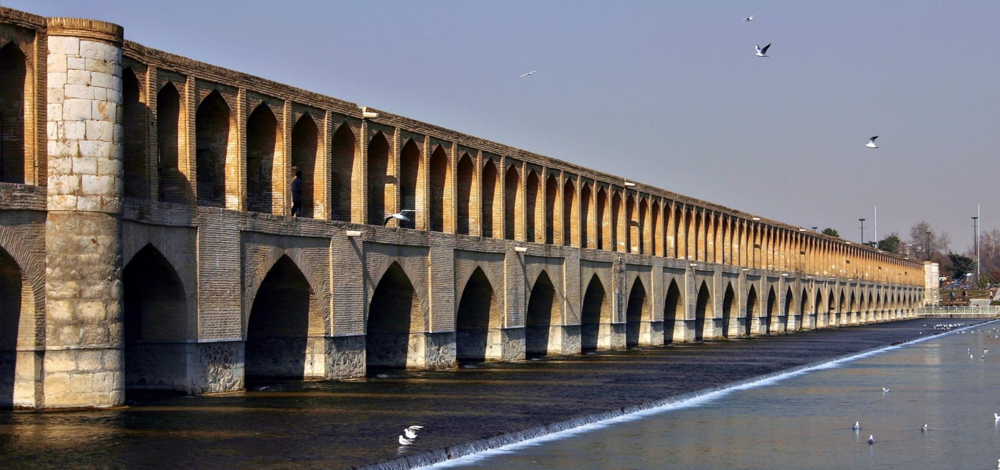 Day 10: Isfahan
In the morning you will visit Naghsh- e-Jahan  square, the huge open square in center of Isfahan with four monuments at four sides including Abbasi Jameh mosque covered inside and outside with intricate turquoise tiles, The smaller Sheikh Lotfollah mosque contains some of the best mosaics from 17th century, Ali Ghapoo Palace which was the first skyscraper in Iran and traditional bazaar, Qeysarieh, where you can visit the workshop of artists who paint miniature sometimes on bone. After strolling and visiting wonderful square and its remarkable attractions, it is time to drink Iranian tea and take rest. Now Shah Abbas invites you to visit Chehelsotoun Palace, it is close to square you can go there on your foot. You will stay in Esfahan overnight.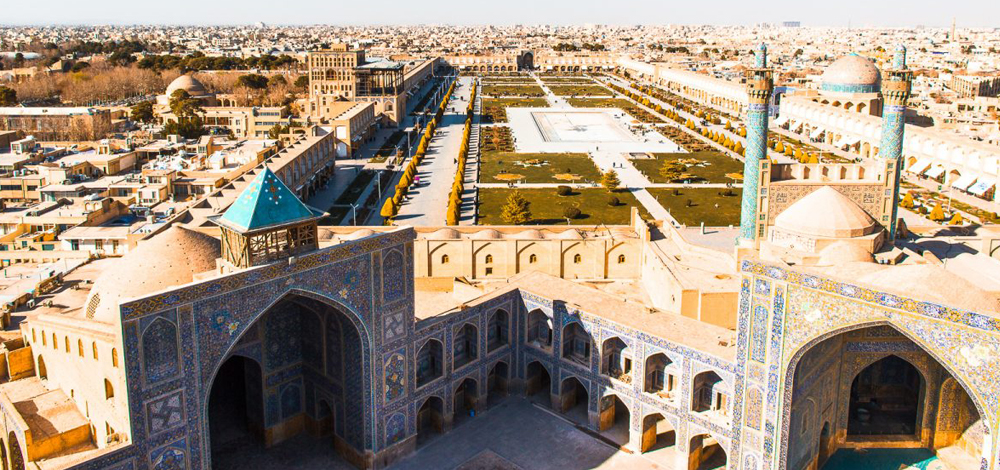 Day 11: Isfahan
After eating mouthwatering breakfast in the hotel, you are going to visit delightful and magnificent Atigh Mosque, which is considered a museum of a thousand years of Persian Islamic architecture and calligraphy, it is truly one of the world's greatest mosques. Then you are taken to a walk in cobbled streets of Jolfa, Armenian district and capture the allures of Vank Cathedral with the breathtaking frescoes on its wall and dome. It is time to visit  MusicMuseum. This is an opportunity for you to learn first-hand about the manufacture of traditional Iranian instruments At the end of the guided tour, you can witness a live musical performance. After the performance, you can try different Persian musical instruments yourserf . In the afternoon, take a walking or bike riding tour on the Zayanderood riverside packed with parks. On your way, catch a glance of Khajoo Bridge, the royal one, and Si-o-se Pol Bridge, the longest.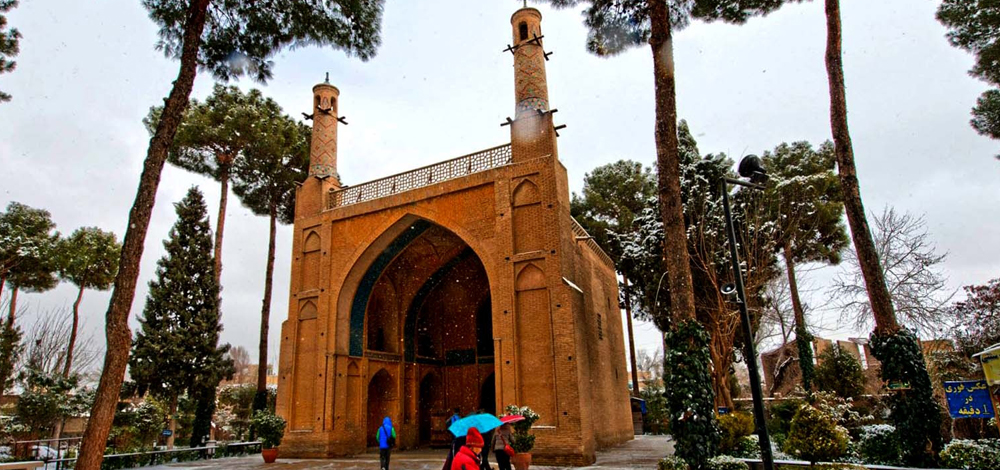 Day 12: Kashan
In the morning, abandon Isfahan to Kashan. Kashan is a gem at the heart of dessert. During the way your guide talk about Kashan to you. The first attraction you visit in Kashan is Fin garden, Fin Garden is a Persian garden included historical bath and a museum located. Treat your ears for listening to a love story caused a man to build Broujerdi mansion. Overnight stay in Kahsan.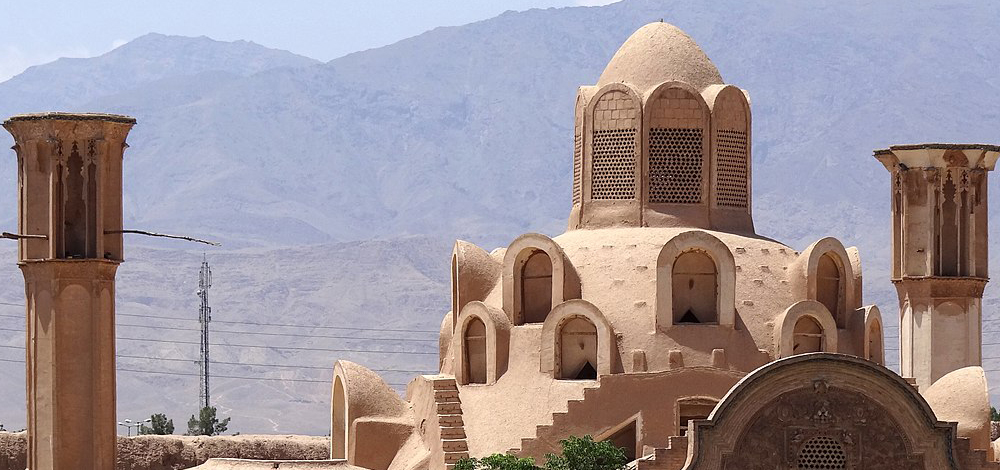 Day 13: To Tehran
Leave your hotel after testy breakfast. On the way Visit you stop over in Masoome Holy shrine and enjoy from reflex of light on the mirror. Overnight stay in Tehran or depends on your flight you will transfer to airport.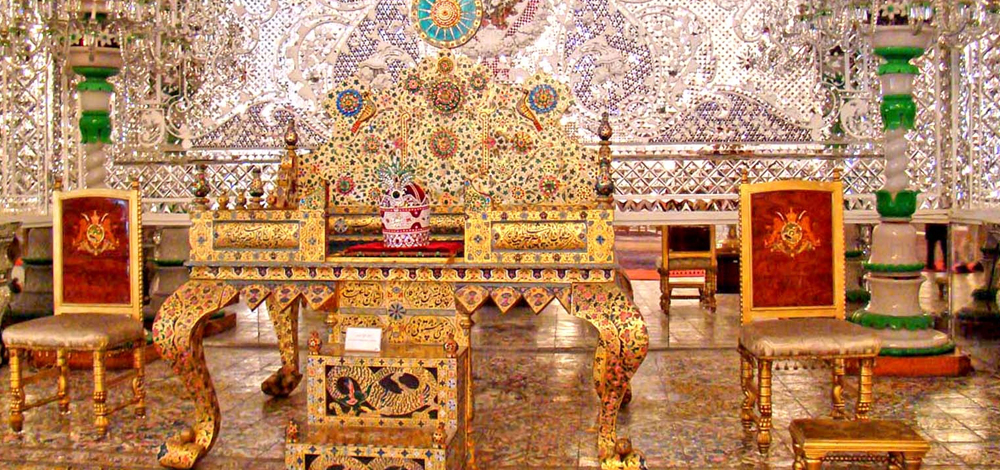 Accommodation in 3* hotelsThis Item is Include

Meals: all breakfasts, all dinnersThis Item is Include

All transfers to hotelsand landmarks mentioned in the itinerary

All transports to cities mentionedin the itinerary
All entrances accordingto the itinerary

Refreshments and water for 7 daysThis Item is Include

Experienced tour guideof different languages

Visa supportThis Item is Include
International airfareThis Item is Exclude

lunchesThis Item is Exclude

Personal insuranceThis Item is Exclude

Visa stamp feeThis Item is Exclude